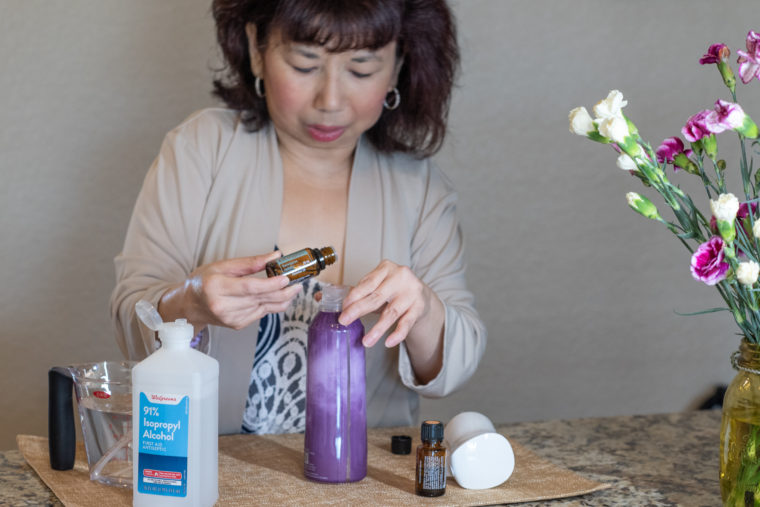 Before I started using doTERRA essential oils, I was using store bought Febreze air fresheners and Lysol disinfectant sprays to deodorize and clean my home. I knew that these products contain chemicals that could be harsh on my body (hence, the respiratory system), especially when I breathe the fumes during cleaning. These products may have been effective in doing its job of eliminating unwanted odors and killing germs and bacteria on surfaces, but the lingering scent wasn't pleasant. Now that I am an essential oil user, I have stopped buying chemical based household cleaners and room deodorizers. Once I learned how to make my own cleaners and room sprays using my favorite essential oils along with a few household ingredients, I absolutely enjoy making a lot of Do-It-Yourself (DIY) products. It's so nice to have natural solutions in my home and know that they are safe to use around family members and even pets.
For this particular room deodorizing spray, I used the Ultra Fine, Continuous Mist Sprayer bottle that comes in a pack of 2, which you can purchase directly from the doTERRA website at http://www.doterra.com/US/en/p/ultra-fine-continuous-mist-sprayer-2-pk. The price for non-members is $16.00 retail. If you are a doTERRA member, you receive a wholesale price of $12.00. Sounds great right?! The bottles are made of durable plastic material and are safe to be used with essential oils. I know that essential oils are very potent and can potentially break down the plastic material over time. Since these plastic bottles are made specifically for doTERRA and meant to be used with essential oils, we can trust that they are designed to last a while.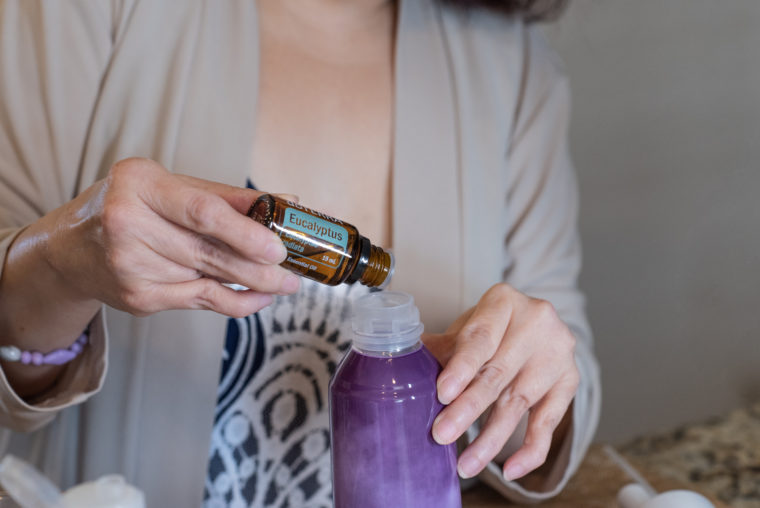 Here is the recipe that I developed for the room spray. I used a combination of Eucalyptus and Citrus Bliss essential oils. I love the blended aromas of these oils. Eucalyptus (https://www.doterra.com/US/en/p/eucalyptus-oil) is an ideal oil for cleansing surfaces and the air due to its purifying properties. The primary benefits of Eucalyptus are to promote feelings of relaxation and clear breathing. It also helps to clear the mind. Citrus Bliss (Invigorating Blend) essential oil (https://www.doterra.com/US/en/p/citrus-bliss-oil) has a blend of Wild Orange, Lemon, Grapefruit, Mandarin, Bergamot, Tangerine, and Clementine with a hint of Vanilla Absolute. Citrus Bliss has natural compounds with cleansing properties. The primary benefits of Citrus Bliss are to aid in reducing stress and uplifts the mood. It positively affects mood with energizing and refreshing properties. It also cleanses and purifies the air, thus making Citrus Bliss an idea oil for adding into a room deodorizing spray.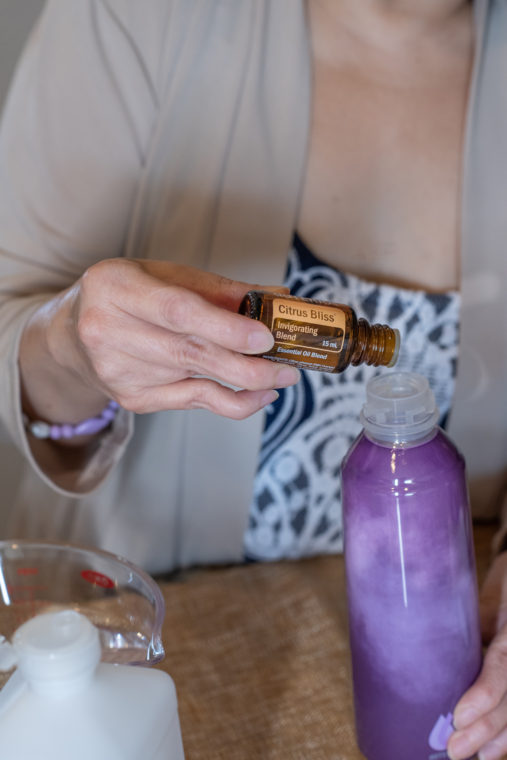 Since the mist sprayer bottle is a larger size, it's important to use the right amount of essential oils in order to create a lasting aroma. I used 20 drops of Eucalyptus and 25 drops of Citrus Bliss essential oils. First, add the essential oils into the bottle.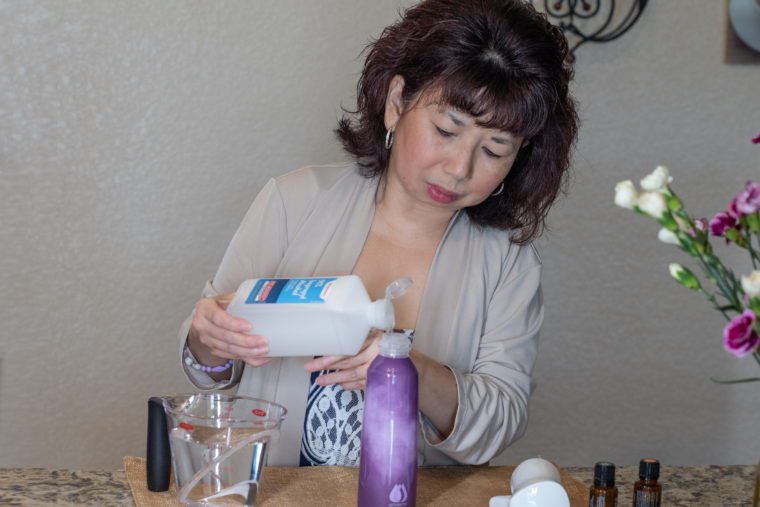 Then add 2 tablespoons of rubbing alcohol or Vodka. The alcohol acts as an emulsifier for the essential oils and allows the mist to dissipate in the air and not get the furniture, especially the fabric sofa, wet. For this room spray, I used rubbing alcohol. Sometimes, I use Vodka in place of the rubbing alcohol, but make sure you are using an inexpensive Vodka because you certainly don't want to waste your high quality Vodka for those cocktails like a Bloody Mary!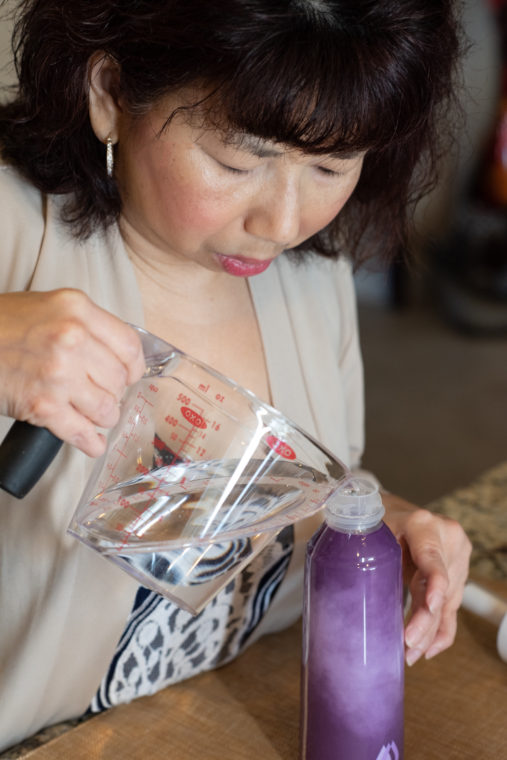 The last step is to add about 1 3/4 cups of filtered water into the mist sprayer bottle. Then place the sprayer top securely onto the bottle. Be sure to gently shake the bottle allowing the essential oils to mix thoroughly with the alcohol and water before spraying.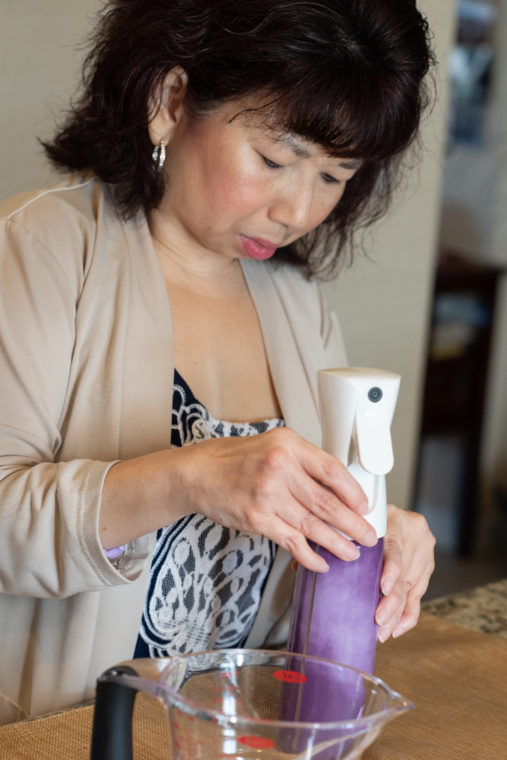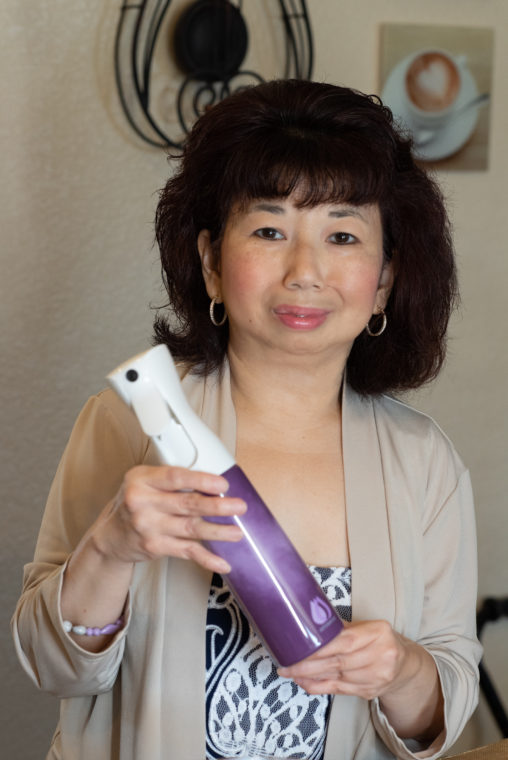 I hope you enjoy this room spray recipe as much as I have! I know that you will like these two essential oils. The possibilities are endless when it comes to making your personalized scented room sprays. However, it is advised that you not use any essential oils that may be harmful for fur babies living indoors. Let me know what you think about this room spray blend by providing a comment in the comments box.