I think it's essential that I share with my readers and followers that prior to 2016, I wasn't cautious about what I ate. Throughout my childhood, my mom cooked and served us delicious and healthy meals consisting of Vietnamese, Lao, and Thai cuisines. I have always been a flexible person when it comes to food as I don't have major food allergies, other than being lactose-intolerant. If you know anything about Southeast Asian cuisine, you would know that we consume an abundance of fresh vegetables, fruits, herbs, and spices. Since my mom is Vietnamese, she made us noodle soups like pho, egg noodles, wontons, and her specialty homemade chicken noodle soup. Seafood, poultry, and meat are either steamed, baked, broiled, or braised. I knew that these cooking techniques are healthier than the typical fried food in Chinese cuisine. Just thinking about my young adulthood during my 20's and 30's, I cooked and ate a lot of processed food consisting of carbohydrates, refined sugars, unhealthy fats, and tons of gluten foods. Life for me back then was attending college full-time, working, and volunteering so my schedules were packed. As we all know, busy people don't have much time to spend cooking in the kitchen and dining out, take-out or delivered meals are so convenient. When I was a college student living on a limited budget, I would stock up on bulk processed food like Spam, Top Ramen noodles, cup of noodles, frozen meals, and lots of sweet pastries. Yup, that was my nutritional habit!
When I was working full-time, I didn't have much time to eat or that my lunchtime was spent in meetings. I pretty much neglected self-care by depriving my body of nutritious food. It was dinner time at home that I could have a decent meal. After I left my former job due to medical retirement, I knew that I needed to take better care of my body and start eating more fresh whole food. During the middle part of 2016, I slowly cut down on gluten products, processed food, and desserts. I made a commitment to stay on this path to healthy cooking and by the end of 2017; I reduced consumption of gluten foods by 80% and reduced consumption of red meats. As I started cooking more at home using fresh whole foods, I found my creativity in the kitchen and developed my own anti-inflammatory recipes. By 2018, I was using more doTERRA essential oils to enhance the flavors of various recipes. Now, I share my love of home cooking with family and friends! I also enjoy entertaining, but don't do it as often due to arthritis pain and the physical stress on my joints when I cook for a larger group.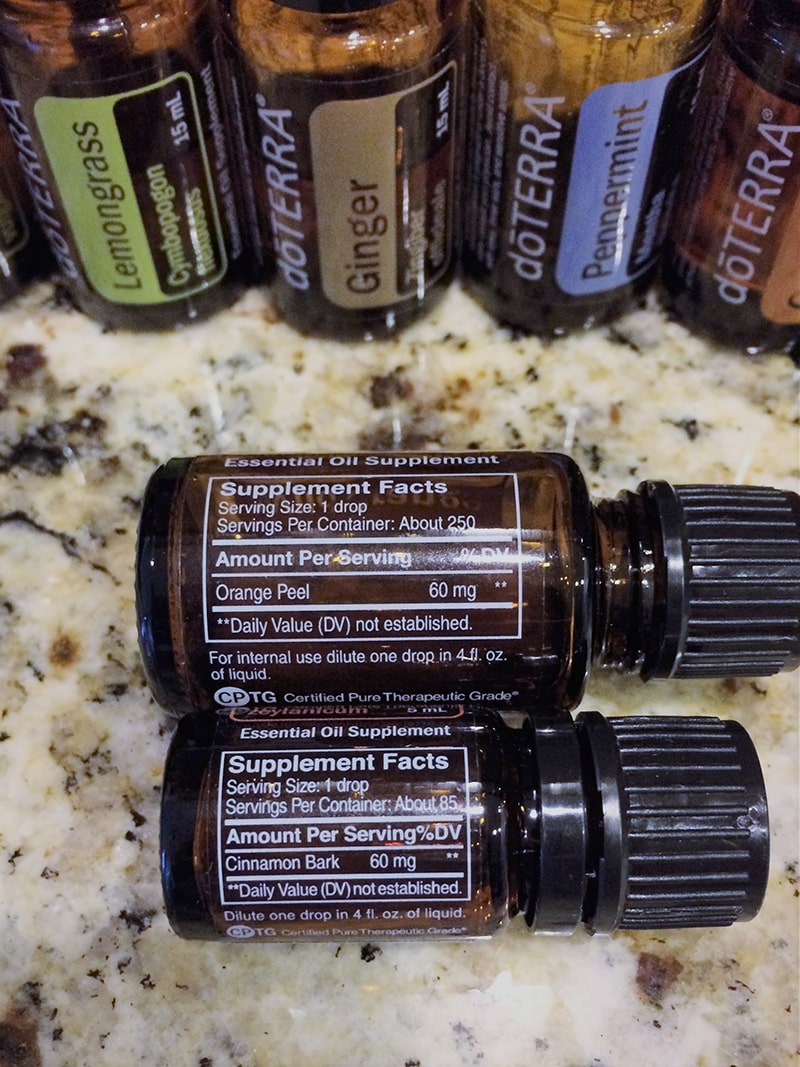 Disclaimer
I need to point out that I am a self-taught home cook who has never been to culinary school or have a background in nutrition or food science. What I share with you on my blog website are my personal recipes inspired by my love of various cuisines. I've done a lot of research and reading about what foods to avoid and what are better for the body when living with arthritis. Some recipes will have doTERRA essential oils as ingredients to enhance culinary flavors and should be used with caution. I can only speak for doTERRA essential oils since most herb oils are 100% safe for internal consumption. Before using any essential oils internally, it's advised that you carefully read instructions and if there are no supplemental facts on the bottle, you should not use internally. Examples of supplemental facts are shown in the illustration.