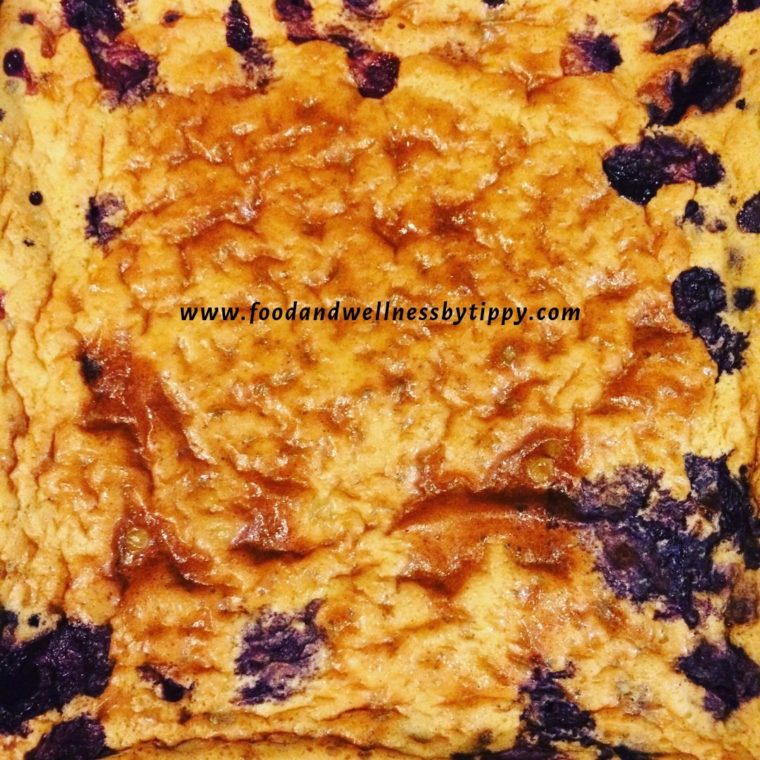 If you love fresh berries as much as my family and I do, then you will love this recipe that I recently developed. Berries are in season during summertime like blueberries, blackberries, strawberries, and raspberries. When it comes to berries, I suggest buying the organics because they are free from chemical fertilizers and pesticides. Organic berries do cost more than non-organic berries, but you can find a good deal when they are on sale at your local grocery store or at the Farmer's market. Last week, I had my nieces and nephew over and I bought a 4 lbs container of organic blueberries so they can add them to yogurt and I used some for mixed berries fruit salad. What I love about blueberries is that they have anti-inflammatory and antioxidant properties. Here is a good article that explains about the health benefits of blueberries, https://www.healthline.com/nutrition/10-proven-benefits-of-blueberries. Normally, I don't buy this much blueberries when I'm eating alone. I always find inspiration for a new dish when I have an abundant of ingredients or in this case, fresh blueberries that needed to be eaten soon before they become overly soft and mushy.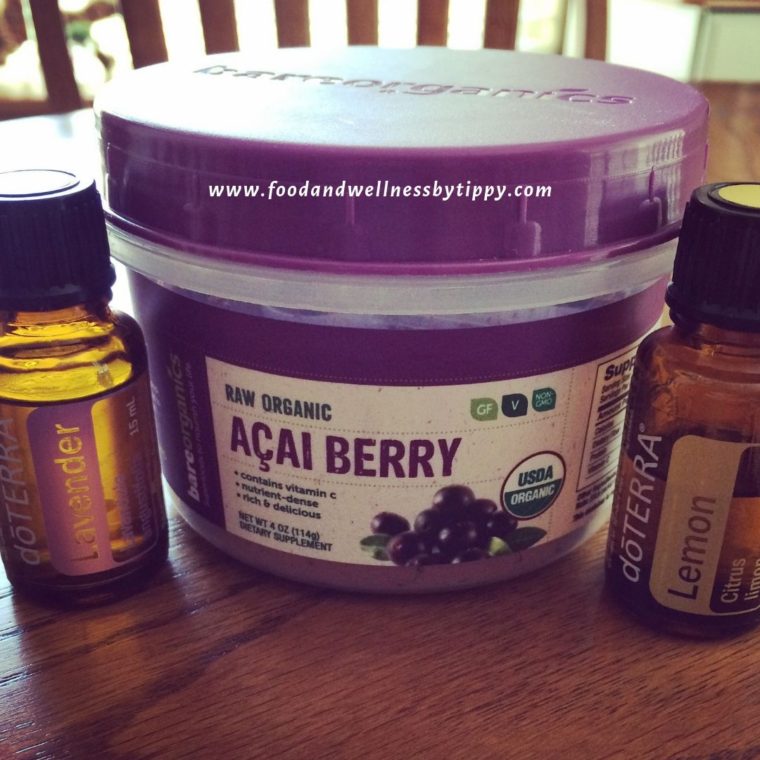 Since I had all the ingredients to make blueberry clafoutis, I was inspired to add a few of my favorite doTERRA essentials oils like lavender and lemon. For those who know me well, I love to incorporate doTERRA essential oils into cooking. Please be mindful that not all essential oils are created equally. Before adding any essential oils into cooking or taking them internally, please make sure that they are labeled as certified pure therapeutic grade and the bottle of essential oils have supplement facts along with instructions for internal use. Since I've been using doTERRA essential oils for over 3 years now, I know that lavender and lemon are safe for internal use. I chose lavender and lemon essential oils for this classic French dessert because the flavors would blend deliciously with blueberries and acai berry powder. Lavender essential oil, https://www.doterra.com/US/en/p/lavender-oil, is versatile and can be used internally, topically, and aromatically. It has calming properties and is commonly used in beverages, baked goods, and other desserts. This essential oil is aromatically powerful so 1-2 drops in a recipe goes a long ways. I love adding lemon essential oil, https://www.doterra.com/US/en/p/lemon-oil, to baked goodies and desserts that require lemon zest. The essential oil enhances the flavor of freshly grated zest, especially for this clafoutis recipe and smells refreshingly fragrant.
I also had a container of Bareorganics brand raw acai berry powder, which pairs nicely with blueberries because both have an excellent source of antioxidants. I've been using this organic raw acai berry powder for a couple of years now and like to add the powder to smoothies, yogurt, oatmeal, pancakes, and dessert recipes with blueberries. You can find this raw acai berry powder at, https://bareorganics.com/acai. Here is some factual information about the health benefits of acai berry. Acai berries are a Brazilian superfruit and are native to the Amazon region. According to the https://www.healthline.com/nutrition/benefits-of-acai-berries article, acai berries are nutrient dense, a great source of antioxidants, may improve cholesterol levels, may possibly have anti-cancer effect, and potentially boost brain function. I know the organic raw acai berry powder is quite pricey, but it's so worth it and a teaspoon goes a long ways.
Here is my personal recipe for the gluten-free and dairy-free acai and blueberry clafoutis. If you haven't had a clafoutis dessert before, it's a cross between a custard and bread pudding dessert. The lavender essential oil gave this dessert a lovely light fragrant floral scent along with its lemony flavor with the addition of the lemon essential oil and lemon juice. The reason that I made this dessert gluten-free and dairy-free is because I've personally been cooking healthy food that lower inflammation and are not made with refined sugar, wheat flour, or with dairy products. I hope you enjoy making this dessert! Please feel free to provide comments in the "comments box" and I would love to hear your thoughts.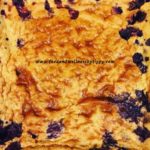 Gluten-Free Acai and Blueberry Clafoutis with doTERRA Lavender & Lemon Essential Oils
Ingredients
2

cups

organic fresh blueberries

1

cup

almond milk

1/2

cup

Gluten-Free all-purpose flour

1/3

cup

Sugar In The Raw Brand turbinado sugar

3

large eggs

2

tsp

Madagascar bourbon vanilla bean paste

2

tsp

Bareorganics brand raw acai berry powder

1/4

tsp

Kosher salt

1

tbsp

fresh lemon juice (juice of 1 lemon)

1/2

tbsp

grated lemon zest (about the zest of 1 lemon)

4

drops

doTERRA Lemon Essential Oil

2

drops

doTERRA Lavender Essential Oil
Instructions
Thoroughly rinse the fresh blueberries, drain, and gently pat dry.

Preheat the oven to 400 degrees Fahrenheit. Lightly grease a 9×9 square baking pan with coconut oil or any plant-based butter.

In a small mixing bowl, add the blueberries, lemon juice, 1 tsp acai berry powder, lemon zest, and 2 drops lemon essential oil. Toss to combine. Then pour the blueberry mixture into the prepared baking pan.

Using a blender, add the eggs, sugar, vanilla bean paste, almond milk, gluten-free flour, kosher salt, 1 tsp acai berry powder, 2 drops lavender essential oil, and 2 drops lemon essential oil. Blend on low speed until batter is smooth, about 1 minute. Pour the batter over the blueberry mixture and gently shake to remove any air bubbles.

Bake for about 25 minutes. The clafoutis should puff up and the center is set when done.

Let cool until clafoutis deflates. Serve warm or at room temperature. Great with non-dairy whipped cream or with a non-dairy ice cream.