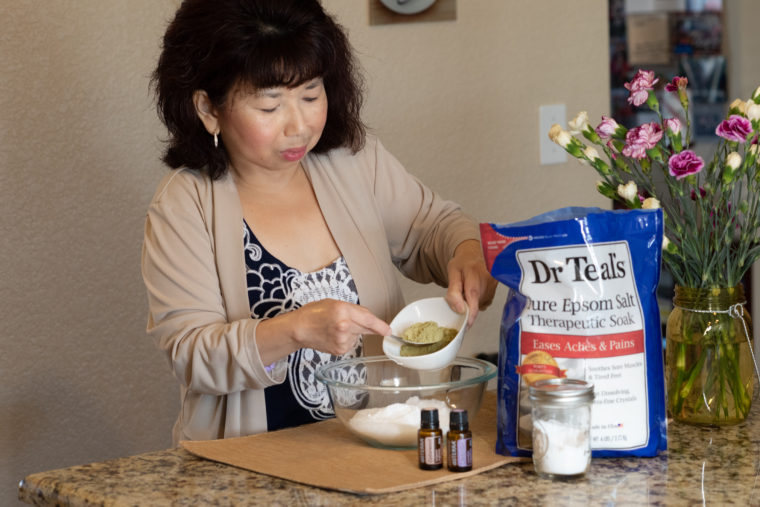 Who enjoys taking a warm bath to ease physical tension and soothe the mind? Isn't it relaxing to soak in a warm bath and just forget about all the stress of the day or week? Do you realize that making your own bath salt is so easy and cost less than store bought bath salts?! I love making homemade bath salts, especially using ingredients that I already have at home. Making your own bath salt is so simple and only requires several ingredients. As a doTERRA Wellness Advocate, I have plenty of essential oils to work with in making various blends for bath salts. I am all about using natural solutions for better health and wellness.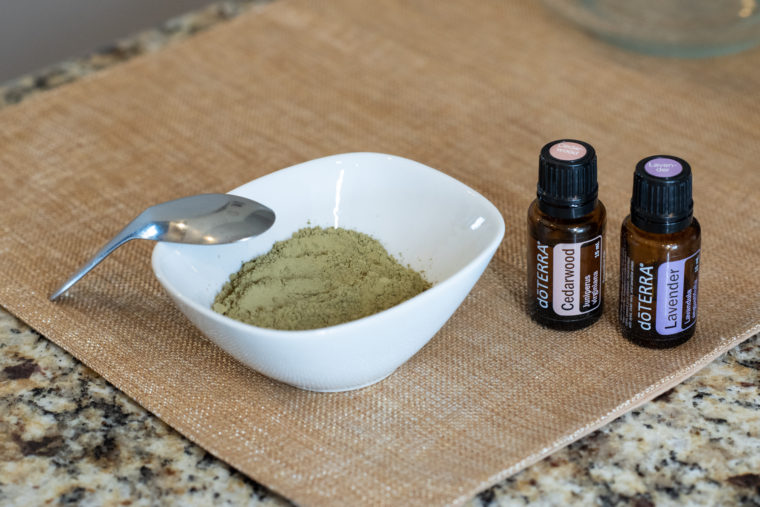 Matcha green tea has become a trend in the bath and beauty products. Most people think of matcha powder as an ingredient that is used in making matcha tea or matcha latte. That is true! Matcha is basically ground green tea that comes in a powder form. Matcha is high in antioxidants and has anti-inflammatory benefits. This is why I love drinking matcha tea because it eases inflammation in my body due to my chronic health condition. The antioxidants is a great remedy for skin rejuvenation and protection. Bathing in matcha bath salt won't give you the caffeine jolt, but it will provide a soothing effect for the skin.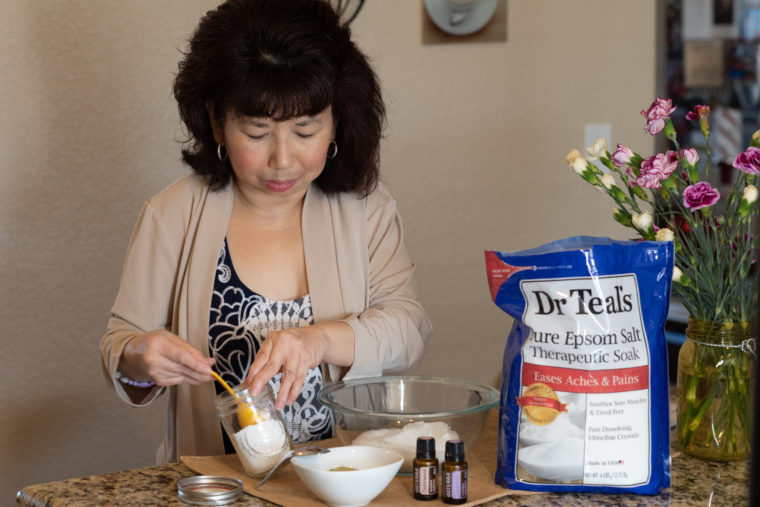 My intention for this matcha bath salt is to create calm and peace during and after the warm bath soak. In this recipe, I added baking soda, which acts as an emulsifier and buffering agent within the bath salt blend. I used two doTERRA essential oils that provide the body and mind a sense of relaxation and to reduce feelings of anxiousness. Cedarwood essential oil (https://www.doterra.com/US/en/p/cedarwood-oil) not only promotes relaxation, it also helps to keep the skin looking healthy. Lavender essential oil (https://www.doterra.com/US/en/p/lavender-oil) has a relaxing aroma and promotes peaceful sleep. It also soothes skin irritations.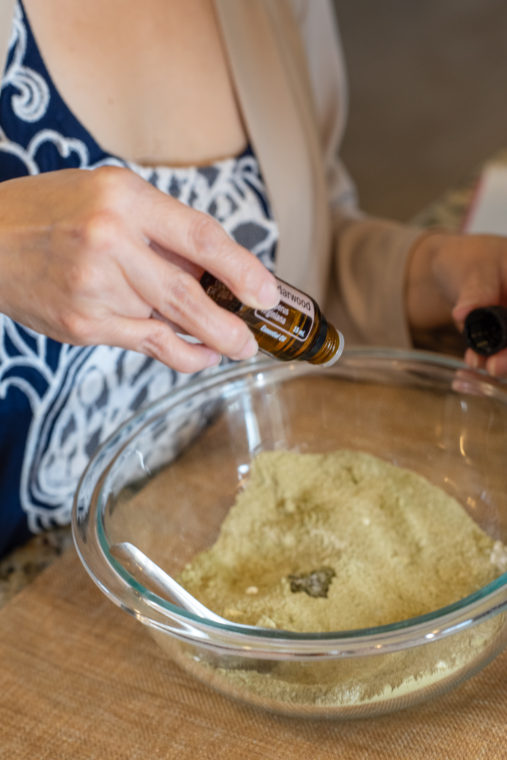 Here is the recipe that I've personally developed for this bath salt.
Ingredients:
1 cup Epsom Salt
2 Tablespoons Baking Soda
3 Tablespoons Matcha Green Tea Powder
8 Drops doTERRA Lavender Essential Oil
5 Drops doTERRA Cedarwood Essential Oil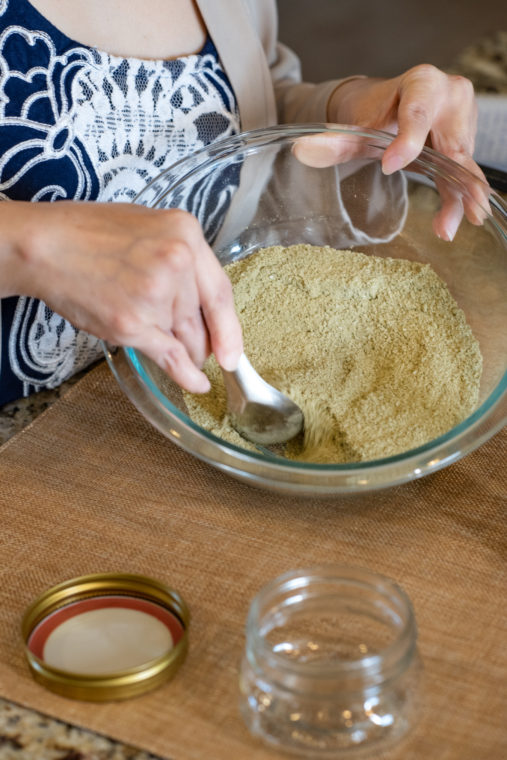 In a medium glass or stainless steel bowl, add the Epsom salt, baking soda, and matcha powder. Mix to combine. Then add the essential oils and stir thoroughly making sure that the essential oils are coated with the bath salt mixture. Transfer the bath salts to an airtight container such as an 8 oz Mason jar or 3 – 4 oz Mason jars like the ones that I've made. The 4 oz Mason jars make great gifts. Use 2 tablespoonfuls and mix with running warm bath water. I hope you will enjoy this matcha bath salt as much as I have. As a helpful suggestion, the matcha will leave a slight green residue on your tub so be sure to wipe the tub clean after the bath.