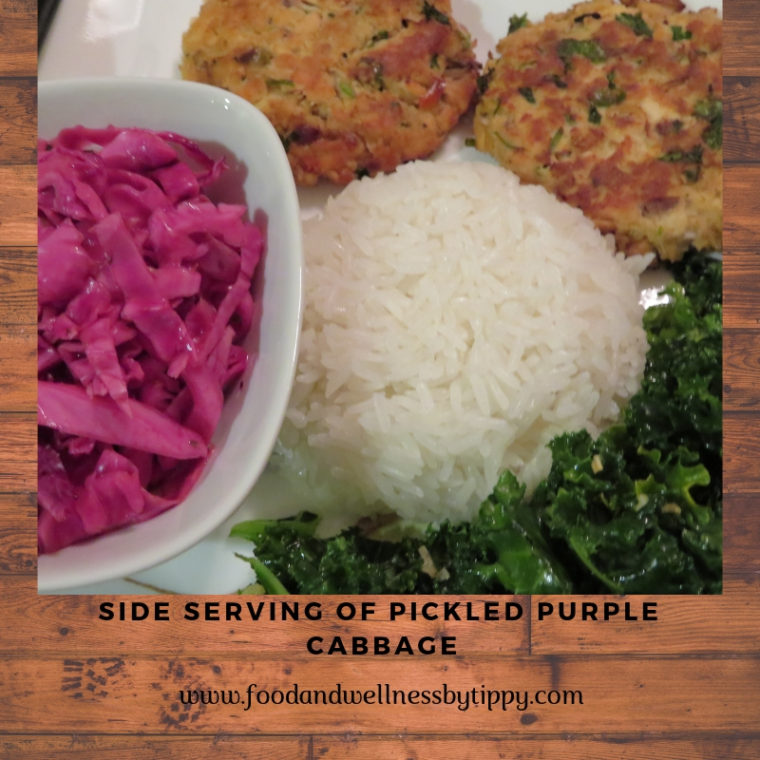 Making homemade pickled vegetables is so simple. Throughout history, people have been pickling vegetables, fruits, and meat products in order to preserve food that may otherwise be spoiled. Food preservation through pickling can provide delicious alternatives for fresh fruits or vegetables during the winter season. By pickling your own favorite vegetables or fruits, you can control what ingredients you put into the brine.
Our stomach needs to be populated with good bacteria. Studies have shown that where there is an absence of good bacteria, illness usually results. The best way of obtaining healthy stomach bacteria is through pickling one's own vegetables or fruits. Pickled vegetables are an option that feeds the body what it needs and keeps the stomach healthy. If the stomach is healthy, it keeps the other systems in the body healthy. Pickled vegetables are delicious and add tang to any food as a side dish or mixed in a recipe. They are also inexpensive to make, take little time to prepare, and ingredients are easily obtainable.
Being Southeast Asian, I grew up in a family where my mom pickled and fermented a lot of vegetables. She even cured some meat products. I am sure most of us have eaten Korean style kimchi at restaurants or even bought some at the grocery store. Like kimchi, the level of spiciness in pickled vegetables is a personal preference. For instance, one of my family's favorite pickled vegetable is that of green cabbage with scallions, ginger, Thai chili peppers, and pork skin. My mom used to make this every other month. We would have it as part of our lunch and dinner along with steamed Jasmine rice or sticky sweet rice.
One of my personal favorites is making pickled purple cabbage. If you are a doTERRA essential oils user like me, you can use the herb oils safely in cooking. I love to experiment different ways of using essential oils in food preparation. By adding the Basil (https://www.doterra.com/US/en/p/basil-oil), Dill (https://www.doterra.com/US/en/blog/spotlight-dill-oil), and Black Pepper (https://www.doterra.com/US/en/p/black-pepper-oil) essential oils in the brine for this pickled purple cabbage, the essential oils enhanced the bold flavors. Once I run out of the pickled purple cabbage, I would soon make more. The pickled purple cabbage creates a beautiful purple brine that you can also use to pickle hard-boiled eggs. The brine allows the white eggs to turn light purple. I love to pickle eggs and turn them into pickled deviled eggs or egg salad. One of the ways that I enjoy using pickled purple cabbage is mixing it in scrambled eggs. Other times, I eat it as a side dish with fish or chicken. The picture above shows that I served the pickled purple cabbage as a side dish with salmon cakes, rice, and sauteed kale. Here's to eating more pickled vegetable for a healthier gut system. I hope you enjoy my homemade recipe as much as I have!
Please feel free to leave me comments in the comment box once you make this pickled purple cabbage. I would love to hear your feedback!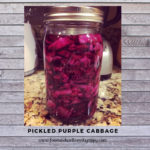 Homemade Pickled Purple Cabbage with doTERRA Basil, Dill, and Black Pepper Essential Oils
Ingredients
1

Medium Head Purple Cabbage

1

cup

Filtered Water

1

cup

Raw Apple Cider Vinegar

1

tbsp

Raw Cane Sugar

3

cloves garlic, finely minced

1

tsp

Kosher Salt

1/2

tsp

Ground Black Pepper

1/2

tsp

Dried Red Chili Pepper

(1/4 tsp for mild spiciness)

1/2

tsp

Dried Basil

1/2

tsp

Dried Dill Weed

3

drops

doTERRA Black Pepper Essential Oil

2

drops

doTERRA Basil Essential Oil

1

drop

doTERRA Dill Essential Oil
Instructions
Cut, core, and shred the cabbage finely using a Mandolin slicer or put it through the slicing blade on the food processor. Transfer shredded cabbage to a large glass bowl.


In a small saucepan, add the filtered water, apple cider vinegar, and sugar and bring to a gentle boil over medium low heat. Once the sugar has dissolved, turn the heat off. Then stir in the minced garlic, kosher salt, black pepper, dried red chili pepper, dried basil, dried dill weed, and the essential oils.


Pour the pickling liquid over the shredded cabbage allowing the liquid to cover the cabbage. Using a 32 ounce glass Mason jar, transfer the pickled cabbage mixture and cover with the lid. Let the jar sit at room temperature on the kitchen counter for at least 4-5 hours before placing it in the refrigerator.


The pickled cabbage can be kept in the refrigerator for one month.