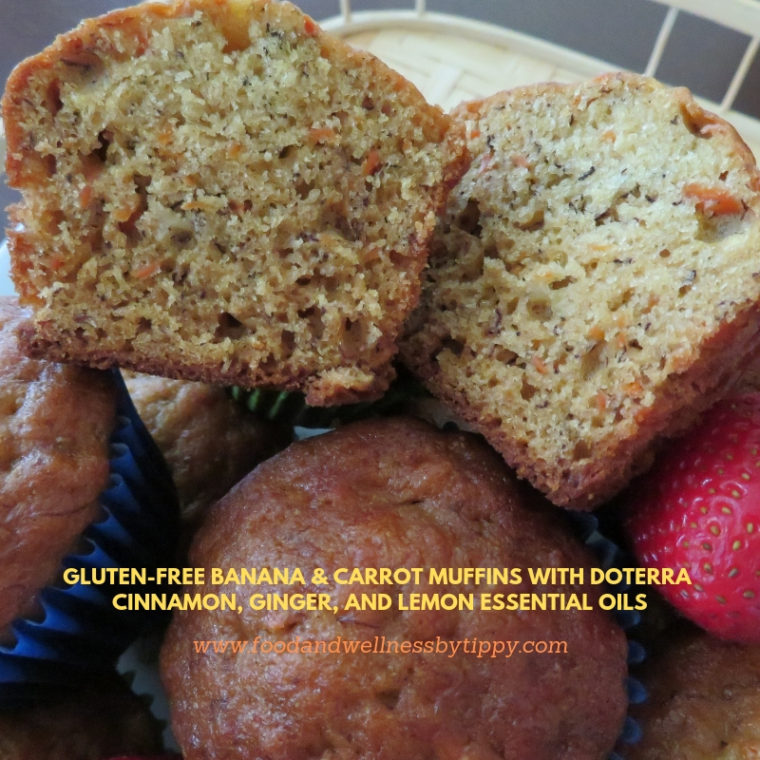 If you and your family love eating bananas as much as me and my family, then you will enjoy my banana and carrot muffins. This muffin recipe is both gluten-free and dairy-free. I have found one of the best gluten-free flour. I often use Bob's Red Mill Gluten-Free 1-to-1 Baking Flour (https://www.bobsredmill.com/gluten-free-1-to-1-baking-flour.html?). The best part about these muffins is that they have carrots mixed in with the bananas. For children who are picky eaters and don't like vegetables, they won't even know that there is carrot in the muffins because it tastes more like bananas. In addition, I used coconut sugar in this recipe and it's a healthier type of sugar than refined white sugar or brown sugar. Studies have shown that coconut sugar has a lower glycemic index than white sugar, meaning it doesn't spike your blood glucose and insulin like table white sugar does.
Bananas have become a staple fruit in most households these days. They are inexpensive and easy to eat. Both adults and children seem to like bananas. Bananas provide our body with an excellent source of potassium. Many people do not realize that the banana is more than just an exceptionally starch-rich fruit, but has a complex biochemistry, with unique pharmacologically active properties which scientists have characterized. Studies have reported that bananas help with depressive mood and aids in sleeping well. If you are having difficulty with sleeping, eat a banana before bed and it will help your body and mind rest better. I know it has helped me a lot!
Finally, this recipe calls for the addition of doTERRA Cinnamon Bark (https://www.doterra.com/US/en/p/cinnamon-bark-oil) essential oil, Ginger (https://www.doterra.com/US/en/p/ginger-oil), essential oil, and Lemon (https://www.doterra.com/US/en/p/lemon-oil) essential oil. These oils are safe to take internally. They enhance the flavors of the muffins and provide additional health benefits. As a doTERRA Wellness Advocate, I have come to enjoy adding these certified pure therapeutic grade essential oils in cooking, baking, and even mixed in with beverages. If you are not a doTERRA essential oil user, you can use freshly grated zest from a lemon or use lemon extract in place of the lemon essential oil.
I hope you will make these muffins for yourself and share with loved ones! They are delicious, nutritious, and packed with potassium from the bananas and vitamin A from the carrots. Please feel free to provide comments in the "comments box" when you have baked these muffins. I would love to hear your feedback!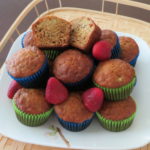 Gluten-Free Banana & Carrot Muffins with doTERRA Cinnamon, Ginger, and Lemon Essential Oils
Ingredients
2 1/2

cups

Gluten-Free All Purpose Flour

1

tsp

Baking Soda

1

tsp

Kosher Salt

1/2

tsp

Baking Powder

1

tsp

Ground Cinnamon

1/2

tsp

Ground Ginger

1

cup

Extra-Virgin Olive Oil

1 1/3

cup

Coconut Sugar

3

Large Eggs

1

tsp

Madagascar Bourbon Pure Vanilla Bean Paste

4

Ripe Bananas, Peeled & Mashed

1 1/2

cups

Finely Grated Carrots

5

Drops

doTERRA Lemon Essential Oil

4

Drops

doTERRA Cinnamon Essential Oil

2

Drops

doTERRA Ginger Essential Oil
Instructions
Line muffin pans with paper cupcake liners. Preheat the oven to 375 degrees Fahrenheit.


In a medium mixing bowl, whisk the flour, baking soda, salt, baking powder, cinnamon, and ginger.


In a stand mixer, beat the coconut sugar, olive oil, eggs, vanilla bean paste, cinnamon essential oil, ginger essential oil, and lemon essential oil until thoroughly mixed.


Then stir in the banana and carrot, mixing until incorporated.


Add the flour mixture to the wet ingredients and continue mixing until blended.


Divide the batter among the prepared muffin cups, about 2/3 full.


Bake the muffins on the middle rack until tops are golden brown for about 20-22 minutes. Use a toothpick inserted into the center of a muffin and when it comes out clean, muffins are done.


Transfer the muffins to a rack and cool slightly. The muffins can be served warm or at room temperature. Enjoy!